Administration
Jobs

The Church Administrator will be a key member of the Resourcing Church team, whose aim is to grow and equip new and existing disciples to build new congregations and strengthen existing ones in the Goole area. This role will underpin the work of the team through good communications and establishment of efficient systems.
Location
Office based -

Goole
East Riding of Yorkshire
United Kingdom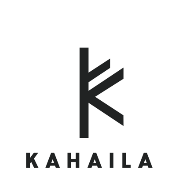 We are looking for an experienced Administrator to manage administrative operations and to be in charge of HR. Your work will be a critical factor in our overall performance.
Kahaila is an innovative church and charity, who want to take an active role in addressing issues that affect us locally, nationally and beyond.
Salary
£23,000.00-£25,000.00
Location
On location -

London
United Kingdom

We have an exciting opportunity for someone enthusiastic and friendly to come join as our new Administrator, and use their skills and abilities to serve the persecuted church.
Salary
£18,000.00-£22,000.00
Location
Office based -

Pewsey
Wiltshire
United Kingdom
Subscribe to Administration