Officer
Jobs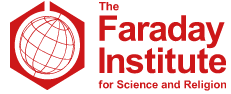 Could you help us to equip and engage young people and their influencers in exploring big
questions of science and religious faith?

The Marylebone Project is one of the largest women's hostels in the UK for women affected by homelessness. Whatever their story, we aim for the same ending; self-esteem, employment and independent living.
We are looking for someone to oversee the general Project administrative services and day to day functions of the Project.
Location
On location -

London
Westminster
United Kingdom
Subscribe to Officer