We are on a mission to release thousands of families from grinding poverty through award winning debt counselling and community groups. By equipping and empowering local churches to reach out on their doorsteps, we're bringing hope to over 21,500 families every year.
We exist because nobody should be held hostage by debt and poverty. But the truth is that they are rife in the UK. In a society where people live behind closed doors, thousands are desperately poor. Unable to feed their children, incapable of paying to heat their homes in winter, the grip of poverty is relentless. It breaks families apart and drives many to think that suicide is the only solution.
UK poverty is real, with millions locked in its miserable grip. That's why we're aiming for 1,000 CAP centres covering the UK, each bringing life changing freedom and good news to people in desperate need. Always through the Church. Always hope.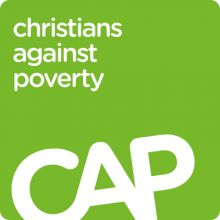 Jubilee Mill
North Street
Bradford
BD1 4EW
Bradford
United Kingdom
Jobs

The Training Developer is responsible for ensuring high quality training and development happens across CAP. They will do this by applying industry leading best practice to meet training needs, administer training progression for relevant individuals and teams and help transform working practices to create the best employees possible.
Salary
£24,000.00-£26,067.00
Location
Office based -

Bradford
Bradford
United Kingdom