We are on a mission to release thousands of families from grinding poverty through award winning debt counselling and community groups. By equipping and empowering local churches to reach out on their doorsteps, we're bringing hope to over 21,500 families every year.
We exist because nobody should be held hostage by debt and poverty. But the truth is that they are rife in the UK. In a society where people live behind closed doors, thousands are desperately poor. Unable to feed their children, incapable of paying to heat their homes in winter, the grip of poverty is relentless. It breaks families apart and drives many to think that suicide is the only solution.
UK poverty is real, with millions locked in its miserable grip. That's why we're aiming for 1,000 CAP centres covering the UK, each bringing life changing freedom and good news to people in desperate need. Always through the Church. Always hope.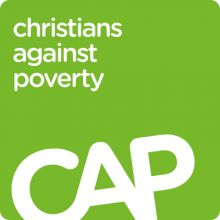 Jubilee Mill
North Street
Bradford
BD1 4EW
Bradford
United Kingdom
Jobs

Purpose:The Social Media Lead is responsible for leading, developing and curating CAP's social media presence. By generating content strategy, coordinating content creators, cultivating key relationships and developing brand awareness, the role will grow and strengthen our online community of supporters and the people we help.
Salary
£25,706.00-£29,040.00
Location
Home based -

Bradford
United Kingdom

Working with the Compliance Manager, this person will help ensure CAP's senior management are aware of the latest data protection requirements and will work with others to ensure we are complying with these. They'll supply expertise to the Charity on all aspects of data protection legislation and best practice.
Salary
£25,706.00-£29,040.00
Location
Office based -

Bradford
Bradford
United Kingdom

The role of the Head of Technology is to lead the teams and suppliers delivering core technology and software solutions, to meet the growing needs of the charity. In addition to prioritise, plan and oversee required technology projects and the day to day running and provision of high quality, generous support services by the Technology team.
Salary
£38,507.00-£42,475.00
Location
Office based -

Bradford
Bradford
United Kingdom