The Youth and Families Project - Background
The background to the current Project started when Wheatley's local authority-funded youth club for 11-16-year-olds was closed in 2012. The church's Children and Young People's Team offered to provide leadership alongside Wheatley Community Church and re-started a weekly youth group for young people between 11-16 years of age called Pulse. Pulse meets in term time on Sunday evenings between 6.30 and 8.30pm with Trips Out and Film Nights once per term. Week by week we alternate between providing 'fun' games evenings with the aim of building trusted relationships, and more 'serious' discussion evenings when a range of topics of interest to this age group are presented and explored through dialogue.  There are currently over 30 young people registered. The young people come not only from Wheatley, but also the villages around Wheatley – mirroring the school catchment area (see map above). The average weekly attendance prior to lockdown was 19, and we have maintained contact with the young people throughout the pandemic through zoom meetings, using new Games and Discussion formats.
What are our hopes?
The aim of this post is to support our work with young people in our community and extend this to their families in the following ways:
     Direct Youth Work
further develop the weekly Pulse Youth Group (ages 11-16) by making available residential conferences and camps for the young people and to accompany them there;

liaise with the Synod's Children and Youth Development Officer to provide training opportunities for our assistant youth leaders (ages 16-21);

work with children at the end of primary education (ages 10-11) as they prepare to make the transition into secondary school, and into the current 'age window' that we currently serve.
    Work with parents / carers and families
offer activities specifically for parents and carers of 11–16-year-olds. Starting with the parents and carers of young people who attend Pulse then extending to other parents, the post-holder will enable us to provide support at the time when many find parenting challenging. Parents and carers often feel isolated when their children move to secondary school and they no longer have the 'school gate' contact with other parents, and when their own careers may be demanding much of their time and attention. There is a major gap in provision to be filled. With this project, we hope to have the capacity to fill this gap with discussion groups and events for parents and carers (e.g., Mindfulness classes, where we already have experienced teachers, 'Food for Thought' evenings, or Parent-Talk.
Partnership working
We work closely with the other churches in Wheatley and Holton, but for our Youth Work we work most closely with the Wheatley Community Church.
Timeline
The post is currently funded for 3 years in the first instance with the following timeline.
Year 1
Months 0-3 Youth and Families Leader meets volunteer leaders, attends Pulse Meetings and gets to know members, their parents and the area.
Months 4-6 Meetings with leaders of current uniformed activities at URC, and leaders of activities for Year 6 pupils at Wheatley Primary School to assess current needs and report to the church's Youth & Children's Team.
Months 6-12 Co-ordinate with Synod's Children and Youth Development Officer to arrange training of assistant youth leaders and to organise trips away for Pulse members (to suitable conferences and camps.)
Year 2
Months 1-6 Set up liaison group with interested parents and/or Wheatley Park School with view to starting Parent support activities.
Months 6 – 12 (a) Parent support activity begins; (b) liaise with parents about setting up new weekday after-school activity for children and young people (e.g. homework clubs) and for their parents/carers (e.g. mindfulness groups).
[End of Year 2, evaluate progress against project goals and milestones].
Year 3
New week-day activity begins.
Parent support activity continues.
Training of new volunteer youth leaders.
Pulse members attend national residential away-events.
6. Summary
The post of Youth and Families Leader will allow us to develop our youth and families work and also to extend the scope of what we offer. The further opportunities this project will enable, such as conferences and camps will be especially important as we emerge from lock-down. For the young people, many of whom have been affected by school closure and exam disruption, it will be a much-needed lifeline. For their parents, it will give an opportunity to come together to share and to learn new skills to cope with the stress of parenting at a time when support is most needed.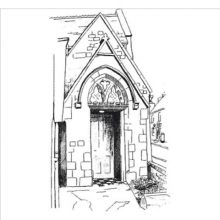 Wheatley United Reformed Church
High Street
Wheatley
OX33 IUE
Oxfordshire
United Kingdom
Jobs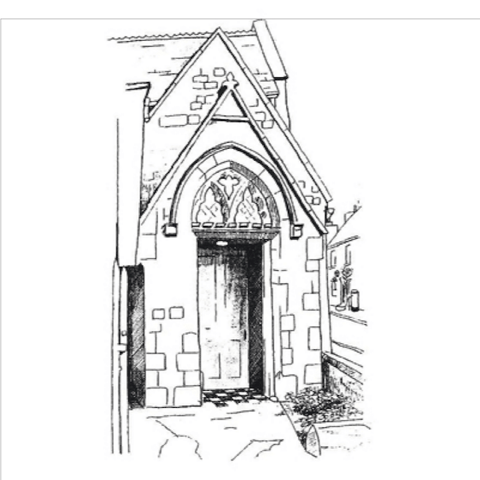 We are looking for a person to lead, inspire and encourage outreach to young people and their families
Location: Wheatley, Oxfordshire, and surrounding villages
Part-time (0.4-0.5fte), funded for three years in first instance
Salary Starting within Point 9-14 on JNC Youth & Community Worker Scale £20,865- £25,729 p.a. (0.4fte = £8,346 - £10,292)
Salary
£20,865.00-£25,729.00
Location
Office based -

Wheatley
Oxfordshire
United Kingdom