Exaireo is a registered charity, based in Leicestershire, providing housing and support to people who have been homeless. Although our accommodation is open to people of all faiths and none, we are Christian in ethos, and it is a requirement for many positions that the post holder be a practising Christian. Accommodation is in shared houses, with each resident having their own bedroom and access to shared communal facilities.
Support is through a key work system, with each resident being assigned a key worker who provides regular one2one sessions and day to day support and encouragement. We also offer guaranteed work experience within our paint and furniture recycle project (Exaireo ReUse) and our connected community interest company (G&S Services). Many residents present to us with a history of drug and/or alcohol addictions and we have a dedicted support programme. This includes a day rehabilitation centre, a weekly support group and a dedicated addiction support worker. Alongside these key areas, we also provide access to range of social and skills building activities including time spent outdoors, gym passes, craft and art groups and day trips.
We aim to support as many residents as possible to live independently, and our range of activities and support are designed to make this transition as smooth as possible.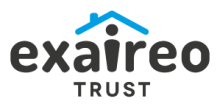 5 The Coneries
Loughborough
LE11 1DZ
Leicestershire
United Kingdom