Since 1984 The Lodge Trust has been providing a supportive and caring Christian community for adults with Learning Disabilities; enabling them to have choice and control over their own lives whilst also supporting each other, developing friendships and leading healthy and fulfilling lives.
The original objectives set by the trustees were:
a.    To provide a Christian home for people with learning disabilities;
b.    To provide the residents with training and employment in a manner best suited to their needs;
c.    To enable the residents to care for themselves where this is possible.
Today, they haven't changed.
Our approach is community-based and encourages meaningful work as well as education to improve skills and grow potential employment opportunities. The residents enjoy a full and active life with many options to suit their own individual needs. Our dedicated and committed team of staff and volunteers work tirelessly around the clock to ensure that all our residents and service users are supported to the appropriate level and are given the dignity, respect, choice and control that they deserve. As well as making sure that everyone feels fully included and knows what a vital part of our community they are.
Our service directly impacts over 40 adults with learning disabilities from all over the UK. Some choose to relocate to our home here in the East Midlands, whilst others already live locally and come to be part of our work and education service during the day.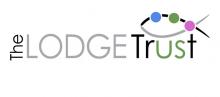 Main Street
Market Overton
LE15 7PL
Rutland
United Kingdom