St James and its partner church, St Edmund's Whalley Range, four congregations in all, have united under an initiative we are calling 'Life and Hope'. We wish to reflect the nature of the community we serve, its people and their needs and interests.
For St James, this 'Life and Hope' initiative will focus initially on the extension of St James church to provide flexible community 'spaces', but would continue as a church-community project into the future. Our vision is to be able to offer people in our community improved lives and give them hope for their future.
This is in our DNA as Christian church but is also a vision we share with our partners in community. In fact whilst sharing this vision with our principal community partners, Mosscare St Vincent's, and LMCP Care Link, they requested that they too might be part of the 'Life and Hope' initiative.
 The church has a growing staff team and the building already hosts many successful community groups as listed below. St James also has a significant archive of heritage material that has attracted local and academic interest through Manchester University.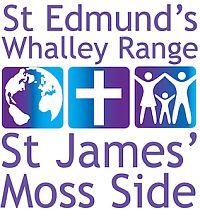 95a Princess Road
Moss Side
Manchester
M14 4TH
Manchester
United Kingdom
Jobs
No results found for your search criteria.