Welcome to Whitleigh..
Whitleigh is a large estate of 7,000 people on the outskirts of Plymouth. It has a mixed reputation but many wonderful people. There are 5 schools, loads of kids, but not loads to do — although there's an amazing cafe (Porkies) which is the social hub and often arranges fairs and trips. Whitleigh is a goldmine: bags of potential, lots of love to go around, but rocky bits too.
The story so far…
My wife and I have lived in Whitleigh for two years (with our 4 and 6 yr olds). It's been very hard at times, but we have seen Jesus do wonderful things. Our neighbours are not in a rush to "come to church", but when we are out-and-about we always make new friends who are thirsty from life and hungry to hear more.
A worshipping community has bubbled up: we have about 40 in the church family and have baptised 19. But, again, there's much more life that simply won't fit into typical programmes/ courses/ groups/ services/ buildings. E.g. we spend a lot of time boxing — we have 5 to 55 year olds involved — which regularly ends up in prayer and Bible.
Is that me?…
So if you also believe church is Prayer - Bible - Friendship… If you want to come and simply love the folk here and have fun… If you're able to talk about your Jesus in a cafe… And if you're not a massive fan of official titles and lanyards… then we would LOVE to talk :)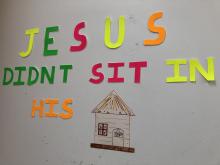 St Chad's
Whitleigh Green
Plymouth
PL5 4DD
Devon
United Kingdom
Jobs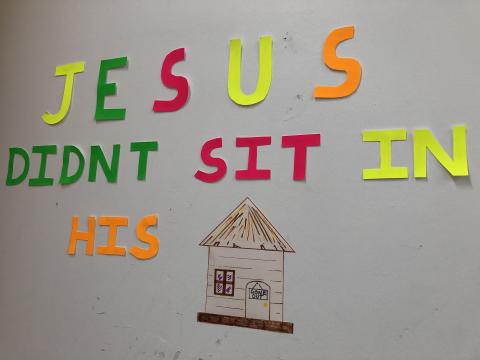 Make friends - Have fun - Share life - Show Jesus - Love kids — Join us in Whitleigh!
Salary
£12,500.00-£25,000.00
Location
On location -

Plymouth
Devon
United Kingdom