Nexus ICA is a faith-based educational institution based in Coventry delivering a higher education course in Popular Music and Worship. With a vision to be Europe's leading Christian institute for vocational arts education, you will be joining the organization at a time of expansion and development in the Higher Education sector. 
The staff are dynamic, energetic, caring and devoted to providing our students with the best environment possible for learning in all areas of life. All staff are involved in a wide range of activities that are deliberately created to enhance the learning experience. We are future-facing, focused and committed to developing an educational platform that pushes the boundaries of expectation in the Higher Education sphere. Our mission and values statements (available on our website) permeate every area of life at Nexus, and are fully upheld and demonstrated by each staff member.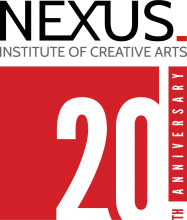 71 Albany Road
Coventry
CV5 6JR
United Kingdom
Jobs
No results found for your search criteria.