KAHAILA CHURCH & CAFÉ
Kahaila is a new expression of church in the form of coffee shop. Established in 2012, Kahaila means "Life in Community". We want to be a space where community happen, and to give all our customers a place to relax, get to know people and enjoy excellent entertainment and new activities. We want to create an inclusive environment where all belong and all are free to explore the Christian faith.
We have two cafes: one in Brick Lane and one in Aldgate.
As well as being a church and cafè, we are also a charity. We want to take an active role in addressing issues that affect us locally, nationally and beyond. We have set up four different charitable projects: Luminary Bakery, Ella's home, Kahaila Reflex and Kahaila Brew.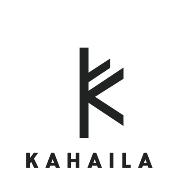 135 Brick Lane
London
E1 6SB
London, City of
United Kingdom
Jobs
No results found for your search criteria.