We are an international, inter-denominational, Christ-centred community of faith in Surrey, at the edge of the London Greater Metropolitan Area.  
Our membership includes expatriates, local British, and permanently settled immigrants.  We are one third American, a quarter British, and the rest come from 20 different countries.  At present, the congregation is made up of 65 families (115 adults, 70 children 0-18), with an annual turnover of 25-30% due to job transfers.
We have two Sunday worship services in two locations at 10:30AM and 6:00PM.  Further information can be found at: www.icc-uk.org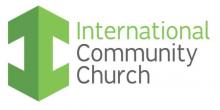 13 London Street
Chertsey
KT16 8AP
Surrey
United Kingdom
Jobs
No results found for your search criteria.