Job Description   Support Worker
12 hours per week @ £16 per hour
Hillingdon Brain Tumour and Injury Group (HBTIG) is an independent, community-based organisation supporting brain tumour and injury patients and their families.  We receive no funding from other brain tumour charities, and support our members through our charity shop, grants, generous benefactors, supporters and volunteers.  Our mission is to provide bespoke, active, emotional support to each individual and their family in a way that best suits their needs throughout their journey and beyond.
The Support Worker for the HBTIG will provide emotional and practical support to individuals and their families who are living with a brain tumour or brain injury.  The role of support worker is so varied as every person has unique needs, so this makes the job unique too.
Working with charity management, She/he is required to access the needs of a person coming into the charity for support, which includes an understanding of what is important to each individual and what they want for their future, and develop a plan for support and identify resources both within the charity and outside the charity to meet the needs identified by each individual and their family. The Support Worker is responsible for tracking progress of each individual they have been assigned, providing regular updates, updating the charity database and making recommendations for additional support as needed.
He/she will work to improve understanding and empower clients to make informed decisions around their unique situation, accompany them on hospital and/or benefits visits where needed, and support patients and families with weekly communications and/or in-person visits as needed, which could include the home. In some cases, palliative support is required for those of our members who are at the end of life.
In addition, working with the group leaders, the support worker will be responsible for organising and managing 4 support groups, including the scheduling of speakers, communication of meetings to clients and set up of the meetings.
Valued skills of a Support Worker include the ability to:
interact in a positive and empathetic manner with different individuals, including those with a disability or impairment
build positive and supportive relationships with all kinds of people
be patient with individuals, understanding that individuals and families are in many cases going through a very difficult time and are not always forthcoming
be organised with good time management in order to manage multiple clients each of whom have complex and varied needs
Key responsibilities:
Management and organisation of 4 support groups

Assessing the needs of new clients by conducting interviews with individuals and their families

Reporting on assessments and developing a plan of action for support

Providing information and support to the families of those within your care

Maintaining records

Participating in training to further your knowledge

Supporting the needs of the charity
To be successful in this role you will need:
Substantial experience working with or supporting at-risk adults and/or children and families.

Experience of office systems including Microsoft Windows and Office applications (Word, Excel, Access, Power-point, and Outlook). Experience with Charity log is a plus
A commitment and understanding to the organisation's "Aims & Principles"

The ability to work with small teams as well as individually

Strong verbal and written communications skills

Excellent organisational skills and initiative along with good time management and a strong sense of responsibility

Experience organising and leading group meetings

Experience of working in a rapidly changing environment where flexibility is essential
Requirements:
Must have a car and be able to drive to clients within Hillingdon Borough as well as use public transport to attend consultant meetings in London

Experience working in a charity is not required, but is a plus
About the Position:
This position is a contract position for an initial 1 year with potential for additional years depending on performance of the selected candidate and funding for the position. As a contract position, there is no paid holiday, sick leave, or pension.
Closing Date: 5:00pm, Friday 29thMay 2020
To apply, please send an up-to-date CV and a cover letter of no more than 2 sides of A4 stating why you are the right person for the position to:
beckybraintumourinjurycharity@gmail.com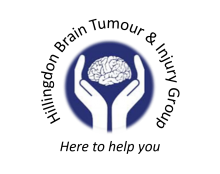 394 Long Lane
Hillingdon
HILLINGDON
UB10 9PG
Hillingdon
United Kingdom