Hackney Foodbank is registered charity founded by local churches and community groups in 2012, working together towards stopping hunger in our local area. We are a voluntary organisation and rely on the dedication of our local community to keep going! We work with over 190 local partners and are supported by countless more community organisations through food donations and other means of support. 
Since opening in 2012, we've provided the ingredients for more than 92,000 meals to local people in financial crisis.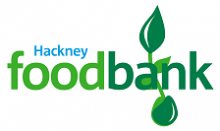 Florence Bennett Centre, St John's Estate, Cherbury St
Hackney
N1 6TL
Hackney
United Kingdom
Jobs
No results found for your search criteria.