Resurgo means to 'rise up again'. We believe that everyone has a part to play in the transformation of society.  If we each play our part, society will flourish.
We use our expertise in coaching and impact management to equip and empower businesses, charities, churches and individuals to transform society.
Through our employability programmes, Spear and Re-Work, we help church communities to deliver life transforming services that equip those facing barriers to work with the skills and mindset to overcome them and find employment. 
And through Resurgo Consulting, we deliver group coaching to teams, helping them to work together more effectively and and create social change. 
Resurgo was founded in Hammersmith in 2003 with a desire to build on the church's strong tradition of social action and our vision is strongly motivated by our Christian faith. Our work is an expression of our faith and shapes the way we work, but we see a huge potential for local churches and communities to work together to overcome social challenges, involving and serving the whole neighbourhood - people of all faiths and none.
In 2016, we were proud to be ranked as one of the Best UK Workplaces in the Great Place to Work Awards. In 2017 we were awarded the Princess Royal Training Award, honouring outstanding internal training. We prioritise investing in and developing our staff as much as the organisations and young people that we work with.
If you have a vision for engaging in social impact work in the UK, or are considering a career in the charity sector, and want to be part of a faith-fuelled movement transforming society together, our job opportunities might be for you.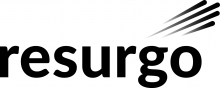 St Paul's Place
Macbeth Street
London
W6 9JJ
Hammersmith and Fulham
United Kingdom