At Resurgo we're transforming society together, helping churches and individuals to develop excellent, sustainable initiatives that overcome social challenges, and help organisations to build really healthy working environments and to manage and measure the impact they're making. By bringing together skills and resources from across the wider neighbourhood, we tackle complex issues in a truly transformative way.
Resurgo was founded in Hammersmith in 2003 with a desire to build on the church's strong tradition of social action and our vision is strongly motivated by our Christian faith. Our work is an expression of our faith and shapes the way we work, but we see a huge potential for local churches and communities to work together to overcome social challenges, involving and serving the whole neighbourhood - people of all faiths and none.
Our flagship initiative, Spear, is a programme run through partner churches, working with unemployed 16-24-year-olds to help them overcome disadvantage and develop the skills they need to enter the workplace. Resurgo's other key initiatives are Resurgo Ventures, supporting emerging social entrepreneurs to make a positive impact on society and Resurgo Consulting, providing coaching services to organisations to increase trust and improve outcomes.
In 2013, Resurgo won the Guardian Charity Awards for our outstanding contribution to social welfare, excellence and innovation among small and medium-sized charities, and in 2017 Resurgo won the Princess Royal Training Awards which honours employers that have created outstanding training and skills development programmes.
If you have a vision for engaging in social impact or are considering a career in the charity sector, and want to be part of a faith-fuelled movement transforming society together, take a look at our job opportunities.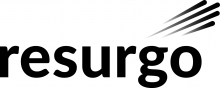 St Paul's Place
Macbeth Street
London
W6 9JJ
Hammersmith and Fulham
United Kingdom