Emmanuel Christian School, Leicester, has grown out of a vision given by God to a number of people. By God's grace, the school opened on 28th August 2003 with 11 pupils of Primary School age. The school then expanded to a secondary phase in September 2005 for Years 7, 8 and 9. In September 2013, after much prayer and planning, we began Key Stage 4, teaching 8 GCSEs to a group of 4 students. They sat their exams in June 2015 and each gained 5 A*-C grades including English and Maths. These results have been a great encouragement to us. Our students have continued to achieve good GCSE grades and moved onto colleges, universities and the work place. 
Our numbers have grown steadily. We now have 54 on roll. We were able to extend our Infant classroom in summer 2013 paid for by generous donations from our friends and supporters and and in April 2019 the foundations were laid for a new 2-storey extension to the rear of the school. This too has been financed by generous gifts and loans from local churches and individuals.
Our staff team has also increased. We now have 19 paid staff and over 12 volunteers who teach small groups and assist the teachers. Our Governing Body is also our Proprietorial Body. Supported by our Spiritual Oversight Committee, they oversee the management and development of our school.
At our Ofsted inspection in June 2018, we were given a 'Good' rating. The sense of God's presence and the strong feeling of community can only be experienced by visiting us. Please do!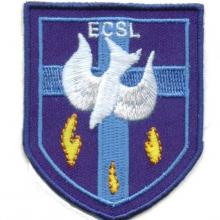 Didsbury Street
Leicester
LE3 1QP
United Kingdom