SAT-7's vision is to seee a growing Church in the Middle East and North Africa, confident in Christian faith and witness, serving the community and contributing to the good of society and culture. The
SAT-7 UK is a UK based charity that raises awareness, prayer and financial support within the UK for the work of SAT-7 International in the Middle East and North Africa. In the Middle East and North Africa, satellite television is a strategic way of communicating the Gospel, uncensored, directly into millions of homes.
SAT-7 International is a network of 24/7 Christian television channels broadcasting a creative mix of programmes, communicating God's love in Arabic, Farsi and Turkish. The majority of programmes are made by Middle Easterners in studios in Lebanon, Istanbul and Egypt, ensuring that Christianity is presented in culturally appropriate ways to the wider population and supporting the Christian community in the region.
SAT-7 is supported by charitable donations from around the world. SAT-7 UK manages a network of volunteers; attends Christian conferences; runs events; produces a range of material including leaflets, newsletters, church resources, prayer material; manages several website & social media and much more.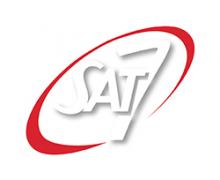 3-4 New Road
Chippenham
SN15 1EJ
Wiltshire
United Kingdom