The C3 Church is a multi-site church with 1,000 worshippers on Sundays, the equivalent of a 20 full-time staff team and an annual income of over £1,000,000. We are a Cause Driven, Christ-centred, and Community Focussed church with family at it's heart.
We have a focus on strong leadership and a strategic mindset, executing the church's vision with a passion for developing leaders to facilitate growth.
We are looking for passionate leaders, who believe that the church is the hope of the world, who are committed to working in team and who possess a "whole house" perspective. We value a well developed "can-do" mentality and an ability to embody and champion the culture and values of The C3 Church.
With thriving Men's, Women's, Kids, Youth, Young Adult, Community, and Creative ministries, there is a lot to get involved in and this is only the start!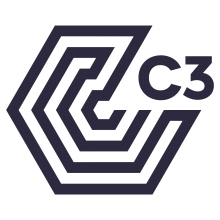 The C3 Centre
2 - 4 Brooks Road
Cambridge
CB1 3HR
Cambridgeshire
United Kingdom