Seagate Church - The Gospel for the World through Troon 
Seagate Church in Troon is a vibrant Christian church, passionate about sharing the love of Jesus Christ in the beautiful town of Troon and beyond. Our desire is to be a loving and caring community where people from all walks of life will find a home they can belong to and be encouraged either to meet Jesus for the first time or to grow deeper in their knowledge and love of Him.
Our vision is that we will be a church were people find comfort but where we are never just comfortable, where people will find rest but where we never rest on what went before and where people will find a home but where we will never fail to point them to their true home in Christ.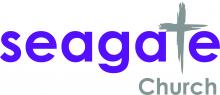 33-35 West Portland Street
Troon
Troon
KA10 6AB
South Ayrshire
United Kingdom