Heartlift was founded many years ago but received charitable status in November 2012. Since then, we have grown from strength to strength supporting more vulnerable young people and their families from year to year.  Heartlift is a Christian organisation committed to helping others. We are a faith based but not faith biased charity and we believe in the simple core values of life, which include kindness, respect, and caring for one another. Our passion is helping those in society that have greater needs and need additional support.

Confidence building is embedded into all projects that we deliver and everything we do. So often, people find themselves in a place where they struggle to see their potential. At Heartlift, we want to walk a mile in their shoes, raise their aspirations and give them confidence to achieve their goals. To do this we have a variety of different, tailor made packages to support them. 
We work within the heart of the community, we are able to identify the needs of the local people, which allows us to address their needs. This includes specific, targeted projects such as our breakfast club, after school clubs and nurture groups.
We have various strands to the work we do, delivery of 1-2-1 and group sessions where we truly get to know young people whom have been referred to us we identify their specific needs and allocate 'SEAMS' mentors, (Social, Emotional, Active, Mental and Spiritual) who then deliver the bespoke sessions-both 1-2-1 and group sessions. We identify their strengths and offer an environment of unconditional acceptance to allow them to grow and develop in an atmosphere of nurture and encouragement.
Part of our work involves working with families who have children with disabilities, we offer much needed support again providing 1-2-1 and group sessions, all in a safe,fun environment in the holidays and on Saturdays.
Postal Addresses
28-30 Greenroyd Avenue
Breightmet
Bolton
BL2 5DD
United Kingdom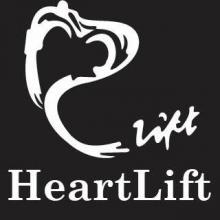 28-30 Greenroyd Avenue
Breightmet
Bolton
BL2 5DD
United Kingdom
Jobs
No results found for your search criteria.