Reconciliation Initiatives seeks to equip Anglican Christians and their communities to handle disagreement more confidently and skilfully, and to be agents for reconciliation in wider society.
We are doing this through establishing an Anglican Peacemaking Institute on each continent, in partnership with local organisations, beginning in Europe and Africa, and then further afield. We are also working in partnership with Coventry Cathedral.
Our vision is to make a strategic contribution to:
changing the culture of how Anglican churches handle their disagreements;
how the Church contributes to bridging divisions and strengthening relationships in divided societies.
In doing so we seek to bring hope to the world.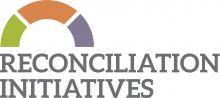 11 Priory Row
Coventry
CV1 5EX
United Kingdom
Jobs
No results found for your search criteria.