In 1937 Dr John Jones, a former medical missionary in China, came to Kinmel Bay as the town's first resident General Practitioner. Such was his enthusiasm for the gospel that by Whit Sunday 1938 he was instrumental in establishing a Mission, meeting at the Merchandise Hall on St. Asaph Avenue. The Mission, run by a committee of Godly men which included Dr Jones's son, Dr Jack Goddard-Jones, continued to minister to our community from these rented premises until 1966 when a dual-purpose building was opened (extended 1973). We have long been affiliated to FIEC – the Fellowship of Independent Evangelical Churches.
The first minister Charlie Searle, a former WEC missionary, was called in 1967 and was succeeded by Phil Shepherd (who went on to serve the Lord in Spain), Stan March (who returned to cut the first turf for our new building but soon afterwards went to be with the Lord) and Tony Moore (who first had the vision to build on a green field site).
The green field site, purchased in 1993, was developed throughout 2003 and we praise God that the building was completed free of any debt and was dedicated on 24th April 2004. An elder, Trevor Salmon, oversaw the care of the church 2002-2005 and then we called Gwyn Parry (now church planting in rural Wales) who was followed by Ben Lines who had been an Associate Pastor with us under Gwyn Parry). Ben is due to move on in the summer of 2019 and we look to the Lord to guide us for our future.  Our prayer is that the unchanging Good News of Jesus Christ will continue to undergird and motivate all that we do in His name, bringing renewal to our community and beyond.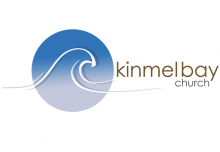 83 St Asaph Avenue
Kinmel Bay
Rhyl
LL18 5EY
Denbighshire [Sir Ddinbych]
United Kingdom