ODILS was founded 17 years by a group of Christians in response to the needs of Asylum Seekers sent to Plymouth under the Government Dispersal Programme.
We operate as a training centre and estimate that over the last 19 years we have taught English to over 8,000 individuals and trained 330 teachers of English.
160 are Christians now serving the Lord in the UK and Overseas. We see our role as a bridge for the Kingdom amongst the communities and partners we serve.
 Our mission is to
·         Empower people to contribute to their local community through the teaching of English and other vocational courses.
·         Equipping churches to reach the nations on their doorstep in the UK and overseas advancing the Christian faith through the teaching of English.
ODILS has an established position of respect within the local , regional and national educational, political, statutory and community services and viewed as a learning centre of excellence.
The charity  reflects quality, client-centered services reflecting best practice. The post-holder will continue to develop this reputation within Plymouth and beyond.
As we look forward to 2019 2020 , we will be re branding the charity as ODILS Learning Foundation, developing more on line course with the aim to be the 'go to place' for Christian English language training and language ministry set up.
So churches and individuals, who want to reach the Unreached on their doorstep in the UK or church plant overseas, can do so with support and confidence.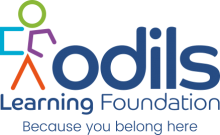 Open Doors International Language School
28 Woodland Terrace Lane, Greenbank
Plymouth
PL4 8QL
Devon
United Kingdom
Jobs
No results found for your search criteria.