Derby City Mission exists to make disciples of every people group in partnership with the Churches and other agencies by demonstrating God's love and bringing hope to the City.
DCM History:
DCM was started in 1989 initially working with churches, children and the elderly. In 1995 a debt advice service, "Jubilee", and a food "Basics" bank, was established, the first in the country. Jubilee clinics are run by trained advisers at different venues, and have assisted many people when at their most vulnerable. DCM acquired premises in 1996, and started a project to assist deprived children at Christmas. Other projects were initiated with schools and street outreach. In 2009, Street Pastors were launched to help people partying in Derby on Friday and Saturday nights, and an outreach to street homeless people was started with food and companionship. In 2011, DCM moved to its current premises and, in 2015, it took out a lease on an industrial unit to house the Basics foodbank and provide a logistics base for the Derby Churches Night-shelter, which was started in 2013, in response to the city council's cuts in funding for hostel beds. Now it's seventh winter of operation, we have welcomed over 200 different guests this winter for a hot meal and warm, secure accommodation overnight. We also assist guests in finding suitable solutions to their homelessness. DCM works in partnership with local and national agencies.  We have a small staff team and an army of around 400 volunteers.
DCM Core Values:
Loving
Love is fundamental to the Christian faith. We believe God is love. It is because God loves all humankind that He sent His son to pay the price for sin by dying in our place. Without an attitude of love we can do nothing of lasting value. We demonstrate love through compassion to the needy, respect for individuals, treating all people with equality, generosity, humility in service, being customer-focussed, patient, kind, open and honest in all we do.
Investing
This value brings together our replication of Jesus' unique persistence in investing time, practical, emotional and spiritual effort into the impoverished (both the "needy" impoverished and the apparently better off but spiritually poor). Our investment includes a commitment to learning, willingness to risk, aspiration to excellence, quality of service, innovation, and celebration of success.
Freeing
Jesus announced His mission as a fulfilment of God's plan for the release of captives. Carrying on His mission, we not only free people struggling with life, to be who He intends them to be, but also free our volunteers to give in ministries God has called them to. We free Churches and organisations to be their best in partnership with us. We also free up possibilities for the statutory and Government authorities, reaching where they struggle to reach and providing solutions that aim towards sustainable, thriving outcomes.
Empowering
Jesus promises to all life in all its abundance. We design our ministries to enable progression in life, rather than to create a dependency culture. Our experience is that individuals can and do overcome addiction, relationship difficulties and issues which blight their lives or restrict their potential and come to develop the ability to make healthy choices. We aim to accompany them on their walk from captivity to freedom, and ultimately freedom in Christ.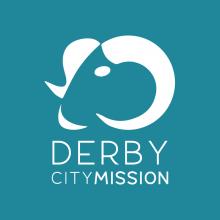 25 Charnwood Street
Derby
DE1 2GU
Derbyshire
United Kingdom