We work by:
Directing our aid only to Christians, although its benefits may not be exclusive to them ("As we have opportunity, let us do good to all people, especially to those who belong to the family of believers." Galatians 6:10, emphasis added)
Aiming the majority of our aid at Christians living in Muslim environments
Channelling money from Christians through Christians to Christians
Channelling money through existing structures in the countries where funds are sent (e.g. local churches or Christian organisations)
Using the money to fund projects which have been developed by local Christians in their own communities, countries or regions
Considering any request, however small
Acting as equal partners with the persecuted Church, whose leaders often help shape our overall direction
Acting on behalf of the persecuted Church, to be their voice - making their needs known to Christians around the world and the injustice of their persecution known to governments and international bodies
We seek to:
meet both practical and spiritual needs
encourage, strengthen and enable the existing local Church and Christian communities - so they can maintain their presence and witness rather than setting up our own structures or sending out missionaries
tackle persecution at its root by making known the aspects of the Islamic faith and other ideologies that result in injustice and oppression of Christians and others
inform and enable Christians in the West to respond to the growing challenge of Islam to Church, society and mission in their own countries
facilitate global intercession for the persecuted Church by providing comprehensive prayer material
We believe:
we are called to address both religious and secular ideologies that deny full religious liberty to Christian minorities - while continuing to show God's love to all people
in the clear Biblical teaching that Christians should treat all people of all faiths with love and compassion, even those who seek to persecute them
in the power of prayer to change peoples lives and situations, either through grace to endure or through deliverance from suffering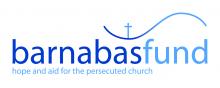 The Old Rectory
River Street
Pewsey
SN9 5DB
Wiltshire
United Kingdom
Jobs

Come join our growing Digital Media team, as we seek to explore new routes in building awareness of the persecuted church around the world. You will play a part in writing and creating content to help open the eyes of young and old, to what it is like following Jesus in some the most persecuted countries in the world.
Salary
£25,000.00-£35,000.00
Location
Office based -

Pewsey
Wiltshire
United Kingdom

We have a new exciting opportunity for someone to join the Barnabas Fund team, as our HR and Administration Officer at our headquarters in Pewsey. Come join and help support our staff working within the various departments, that make the work we do at Barnabas Fund possible. We look forward to getting to know you better.
Salary
£26,000.00-£32,000.00
Location
Office based -

Pewsey
Wiltshire
United Kingdom