Our vision is to bring hope and restoration to the lives of the most vulnerable people in our community. Our focus is on building relationship, working not just to put a plaster over the problem but instead supporting our clients to see sustainable change.
We believe the Bible calls us not just to love people, but to love them well – going the extra mile, not just meeting temporary need. We support those in crisis to look deeper at the causes of their presenting problems, often exacerbated by factors such as isolation or low self-esteem. We then work with individuals to resolve these crises, whether it be struggles with mental health or substance abuse, issues with benefits, isolation, debt, homelessness or a wide variety of other issues. Once a client has reached a point of stability, our focus is then on working with them long term, providing a family and a community, supporting the development of self-esteem and aspiration and providing opportunities to develop skills and experience, in addition to support into employment.
We believe in creating family, eating together, laughing together and doing life together. We know that it's not just programs and services which change lives, but relationship. This focus on creating a family, providing our clients with the highest quality and being ambitious make up the core of who we are.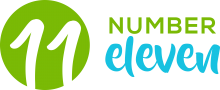 11 Chapel Lane
Burslem
Stoke-on-Trent
ST6 2AB
Staffordshire
United Kingdom